Dancing Queen (2023)
Section: International Competition of Feature Films in the Children's Category (up to 10 years of age)
Director: Aurora Gossé, Norway, 2023, 90 min.
Rating:
SELECT DATE TIME AND VENUE
Thu | 01.06 | 09:10 | Golden Apple Cinema 6
Fri | 02.06 | 10:40 | Aula
Sun | 04.06 | 10:00 | Golden Apple Cinema 1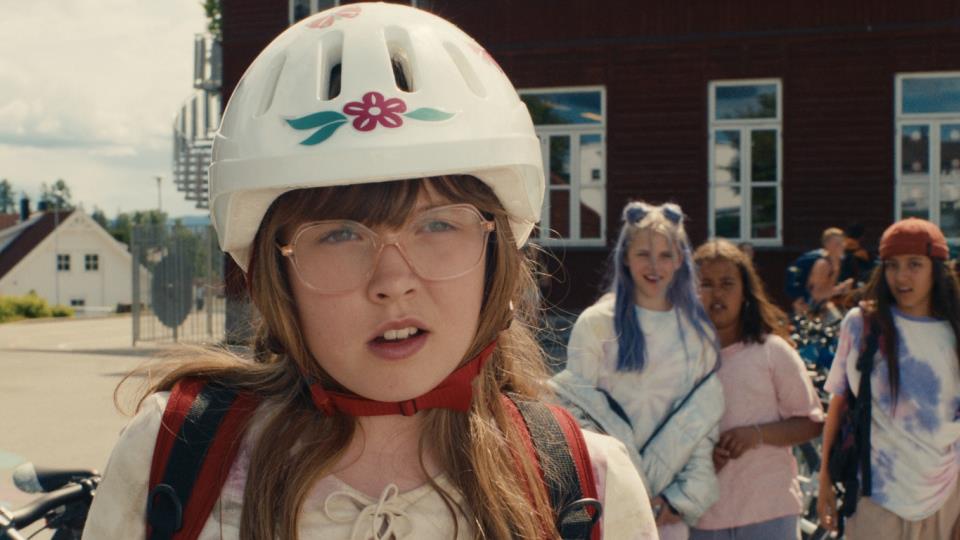 The world of 12-year-old Mina, a slightly pudgy loser with strong glasses, is turned upside down when a young hip-hop dancer named Edwin, aka ED WIN, enters her school and she falls madly in love with him. When Edwin arranges an audition for a new dance group, blinded by love, Mina recklessly volunteers. She doesn't even realize one important thing: she can't dance! Full of self-doubt, but with the support of her lively and wise grandmother and the power of her own unrelenting enthusiasm, Mina plunges into practice and rehearsal just to get into the group. Will she finally dare to step into the unknown and remain true to herself? A classic, yet original story about adolescence, full of humor and surprising twists; it will please not only children, but also their parents. This positive film about the importance of friendship and the courage not to give up on your dreams premiered at this year's Berlinale.
| | |
| --- | --- |
| Country | Norway |
| Production Year | 2023 |
| Runtime | 90 min. |
| Age limit | 10 |
| Language | Norwegian |
| Subtitles | English, Simultanneous translation into Czech |
| Directed by | Aurora Gossé |
| Screenplay | Silje Holtet |
| Director of Photography | Åsmund Hasli |
| Edited by | Helge Billing |
| Contact | LevelK |

Aurora Gossé
Norwegian director. She graduated from the Norwegian Film School with the short film We See in the Dark (Vi som ser i mørket, 2014). She's directed the films Casper and Emma at the Theatre (Karsten og Petra lager teater, 2017) and Casper and Emma Go Treasure Hunting (Karsten og Petra på skattejakt, 2018), and many TV series.