Moomins on the Riviera (2014)
Section: Literature in Film - Comic Book Paradise
Runtime: 76 min.
Rating:
SELECT DATE TIME AND VENUE
Thu | 09.09 | 10:10 | Golden Apple Cinema, sál 5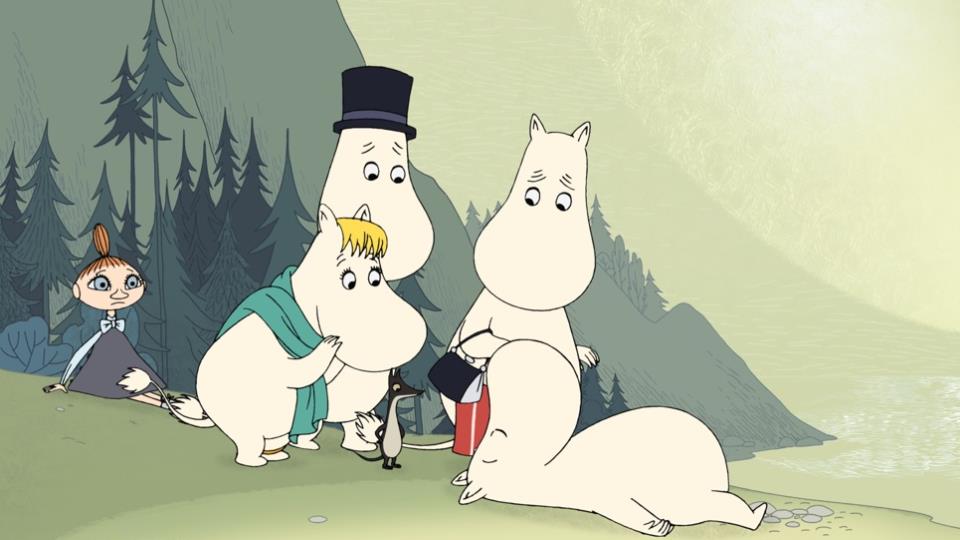 The entire Moomins clan embarks on a hilarious adventure to the glamorous Riviera. Snorkmaiden is dazzled by the attention of a playboy and Moomin learns that jealousy's sting can be terribly painful. When Moominpappa befriends an aristocrat and adopts the name 'de Moomin', an exasperated Moominmamma retires to the relative calm of their trusty old boat, to wait for her family to come to their senses. For the very first time, the unity of the Moomins is threatened.
| | |
| --- | --- |
| Country | Finland, France |
| Production Year | 2014 |
| Runtime | 76 min. |
| Age limit | 6 |
| Language | English |
| Subtitles | Simultanneous translation into Czech |
| Directed by | Hanna Hemilä, Xavier Picard |
| Story | Tove Jansson |
| Screenplay | Hanna Hemilä, Xavier Picard, Annina Enckell, Beata Harju, Leslie Stewart |
| Music | Panu Aaltio, Timo Lassy, Anna-Karin Korhonen, Milla Viljamaa |
| Contact | Indie Sales |
| Cast | Maria Sid, Ragni Grönblom, Carl-Kristian Rundman, Irina Björklund, Beata Harju |