4 +
Animation
Friendship
Mystery
Teamwork
Childhood
|
Ella Bella Bingo (2019)
Section: Panorama
Director: Frank Mosvold, Atle Blakseth, Norway, 2019, 80 min.
Rating:
SELECT DATE TIME AND VENUE
Fri | 04.09 | 09:10 | Golden Apple Cinema, 3
Sun | 06.09 | 13:30 | Golden Apple Cinema, 3
Thu | 10.09 | 08:40 | Golden Apple Cinema, 2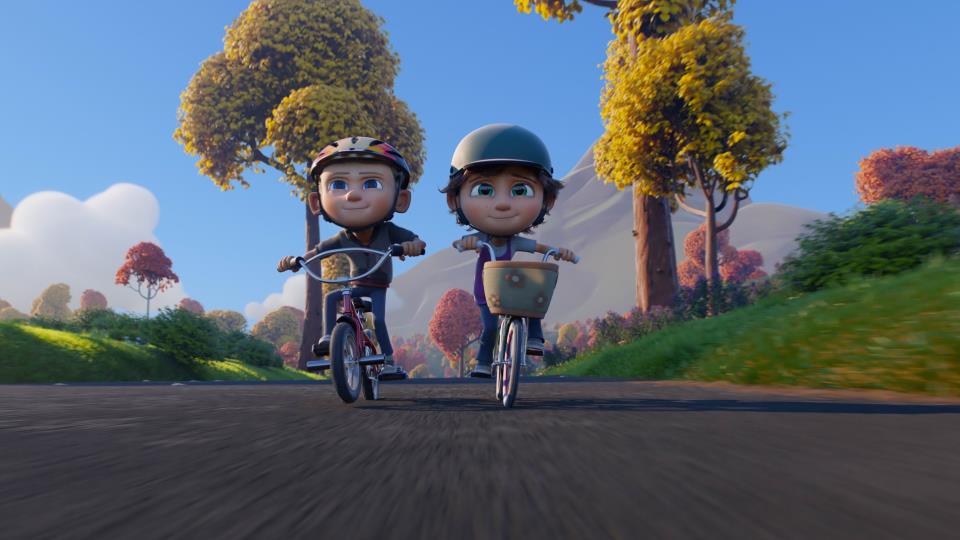 Ella Bella Bingo is organizing a circus for her best friend Henry, as he has never been to a circus before. She is very excited and looks forward to being the main attraction. She is going to show everyone her fantastic magic trick. She is going to make Henry disappear. But when a new cool kid moves into the neighborhood, Ella Bella feels her friendship with Henry is threatened. And after she demands that Henry choose between her and the new boy, Henry disappears for real.

BIOGRAPHY
Frank Mosvold left Norway for an education in the USA, where he studied economics and film production. He's made short feature films and also focused on animated TV series, e.g. Hubert (2005–2009) and Ella Bella Bingo (2009–2015), which he co-directed, just as he did the feature film of the same name (2020).
Atle Blakseth is a director from Norway. He studied animation in Volda. He was involved in the making of many animated commercials, short and feature films. He co-directed films such as Pappa (2018) and Ella Bella Bingo (Elleville Elfrid, 2020).
| | |
| --- | --- |
| Country | Norway |
| Production Year | 2019 |
| Runtime | 80 min. |
| Age limit | 4 |
| Language | English |
| Subtitles | English, simul. translation cz |
| Directed by | Atle Blakseth / Frank Mosvold |
| Story | Frank Mosvold / Rob Sprackling / Johnny Smith |
| Screenplay | Frank Mosvold / Rob Sprackling / Johnny Smith |
| Director of Photography | Atle Blakseth |
| Music | Jørn Kristian Dahl |
| Edited by | Kristian Tybakken & Christian Schaanning |
| Contact | Studio 100 Film GmbH |
| Cast | Summer Fontana , Jack Fisher, Ben Plessala, Cherokee Rose Castro |
Frank Mosvold Atle Blakseth